Support Resource Center
Chart 8
JFC Market Direction Indicator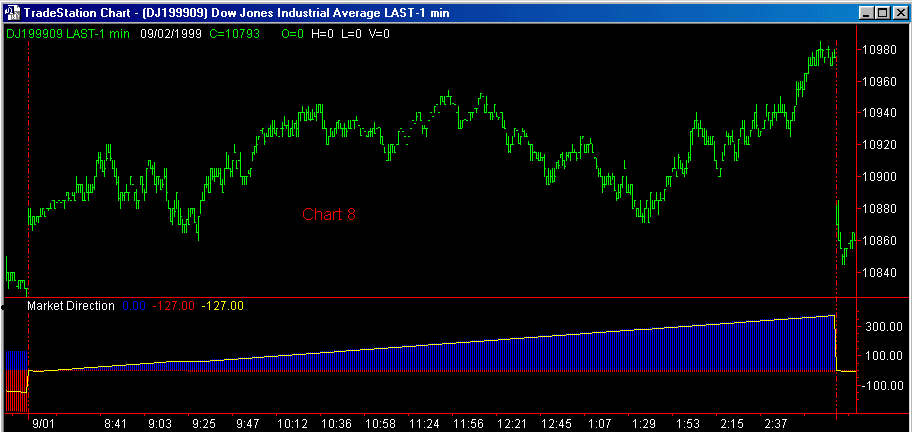 Chart 8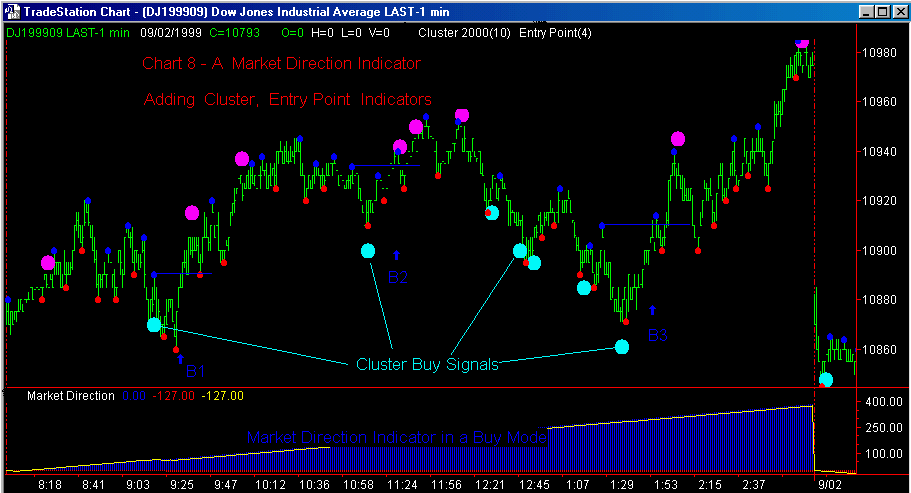 Chart 8 - A
During the video presentation I mentioned several buy points on Chart 8 which would be identified by our short term trend indicators.
On Chart 8 - A above I have added the JFC Cluster Indicator to further define these entry points. Also on the chart you will see the red and blue dots which are placed by the JFC Entry Point Indicator, which defines short term support and resistance. These points are used to place buy stops above the market and sell stops below the market.
The buy point at B1 on the above chart is placed at 10890 by the JFC Entry Point Indicator. The long position is established at 9:33 am as the market trades through this resistance level, thereby confirming the trend change which was first identified as the JFC Cluster Indicator opened the buy window at 9:19 am.
Buy point B2 is entered at 10935 while point B3 is entered at 10910 by the identical set of rules described above.
More Details: JFC Entry Point Indicator JFC Cluster Indicator