Support Resource Center
Chart 25
JFC Exhaustion Indicator

Chart 25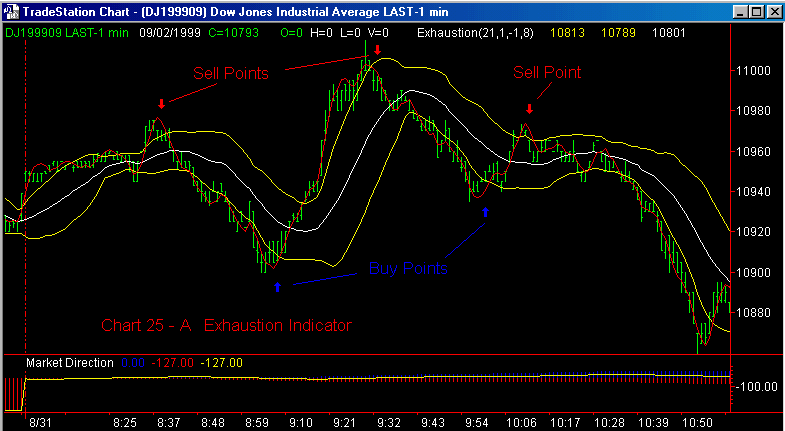 Chart 25 - A
Chart 25 - A expands the first 2.5 hours of Chart 25 to provide better detail on the plots of the JFC Exhaustion Indicator and how they can be used to generate buy and sell signals.
Recall from the video presentation that buy and sell signals are generated when the red, faster moving line leaves the confines of the two yellow bands and then turns back toward the yellow lines on a closing basis.
As always, the interaction of the various tools in your indicator package is of vital importance. With that in mind, please refer to the section on the JFC Entry Point Indicator for a detailed explanation of the use of the JFC Cluster and JFC Market Direction Indicators to generate actual trading signals. This same chart from August 31, 1999 Dow Jones Futures has been used for both examples.


More Details: JFC Market Direction JFC Cluster JFC Entry Point