Support Resource Center
Chart 12
JFC Directional Day Filter Indicator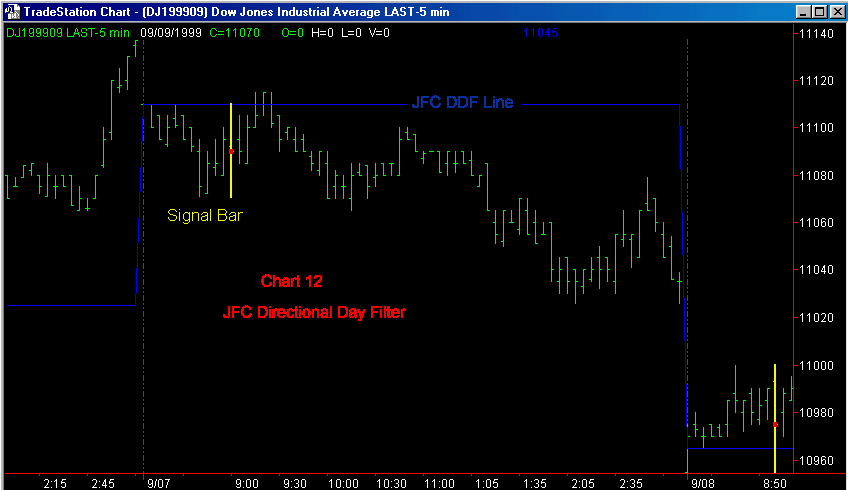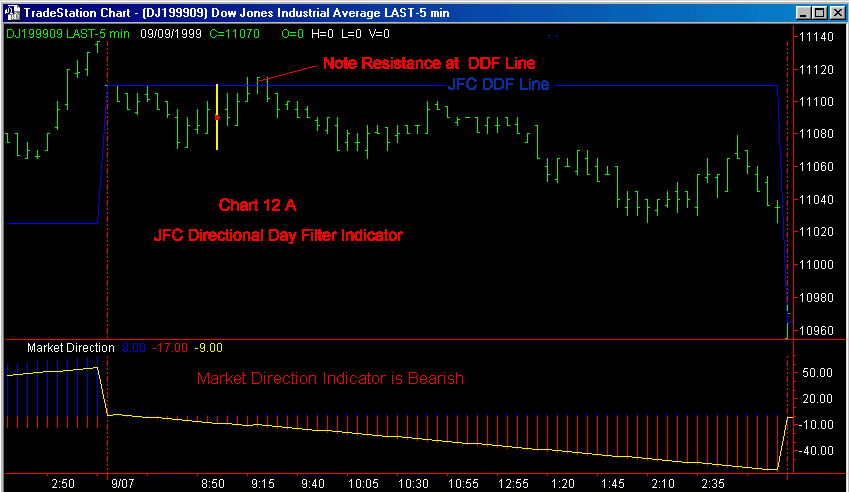 Chart 12 - A
Chart 12 - A adds the JFC Market Direction Indicator to the chart.
Note that both indicators are forecasting an down day at the time of the signal bar, one hour into the market day.
Also of particular interest on this chart is the resistance which is provided by the Directional Day Filter as the market attempts to mount a rally early in the day. This area is marked on the chart above. Please refer to the video for a detailed explanation of this important secondary interpretation of the JFC Directional Day Filter Indicator.
More Details: JFC Market Direction